"The Jordan Adventure: a Conscious Living Retreat with Yoga, Meditation and Ayurvedic well being"
Deep in the heart of the mountainous Dana Biosphere Reserve, at the end of a rugged track, an idyllic candle-lit lodge rests in the magnificent Wadi Feynan. This is an enchanting world of authentic Bedouin hospitality and natural beauty. Hailed as one of the best 25 eco lodges in the world by National Geographic Traveller Magazine, the award-winning, solar powered Feynan Ecolodge offers the most developed eco-experience in Jordan.
It is here that Emily Reed is guiding a group of "explorers" on a journey to cultivate better relationships and greater health and wellbeing in their body, mind and everyday life.
She is joined by her friend and mentor Drew Lawrence (Vedic astrologer, teacher and Sanskrit editor) and Serene Miqdadi (operational facilitator) on the retreat.
Time to rediscover your "Rasa"
"Rasa" in Sanskrit can be translated as "pure essence". It directly refers to the "true" nature-  who you are beneath the everyday stresses, hang-ups and conditioned pressures from society.
When you set an intention to rediscover your RASA you set an intention to create a platform from which you can cultivate better overall health, wellbeing, relationships and a better day to day experience of life.
Emily has been guiding Conscious Living retreats since 2012. The 'Conscious Living' ethos is looking at how we can create healthier, happier, more sustainable and well rounded lives. In essence it's the Yoga of Living (what we do and how we live off our mats).
Expect
6 nights at an authentic, world acclaimed eco lodge in the national park; daily meditation and movement practices, contemplations; options to do sunrise or sunset walks in to the desert for meditation; talks and stories on the ancient lands of antiquity, Vedic astrology; discover how to use ancient well being wisdom from Ayurveda for your modern day life style.
Enjoy
Nourishing and delicious Jordanian vegetarian meals served by the Bedouin community who run the beautiful eco lodge resort.
Explore
During the final four days explore the sacred sites of Petra (2 nights) and the Dead Sea (2 nights). Both powerful spaces for meditation and contemplation. The Dead Sea will also be the time to indulge in the deeply healing salt spa treatments!
In essence:
Immerse yourself with a group of like minded seekers, connecting with a community and cultivating an organic "sangha" through conversation, yoga practices, walking, sharing sunsets and sunrise, evening fires, visiting sacred sites and more.
Join us  on this adventure:
delve in to all that nature has to offer across expansive desert vistas, breathing in stunning sunrises and sunsets together on early morning and evening walks;

planned guided visits and meditations to the foundations of some of the country's finest ancient ruins (Petra & Dead Sea).
meet and laugh with like minded others;
be guided through daily yoga/movement; meditation and breathing practices;
enjoy fire side stories under incredible starry skies… and much more.
Indulge in the Dead Sea spas. The ancient healing salt waters of the Dead Sea are renowned for over one thousand years.
Prices:
£2900 –SINGLE DELUXE rooms in all hotels
£2600 – SINGLE MID-RANGE rooms in all hotels
£2100 – TWIN SHARE DELUXE rooms in all hotels
£1800- TWIN SHARE MID- RANGE rooms in all hotels
See individual venue websites for each room option.
Payment:
In order to reserve your space and confirm your booking, a £600 (non-refundable) deposit is expected to be submitted with your BOOKING FORM (please include proof of bank transfer along with your booking submission).
A second payment of £1,000 is due by 1st May and the outstanding balance (dependent on room choice, range £200 – £1,300) is to be made by 1st August.
Please see booking form for full payment details and cancellation policy. 
>>DOWNLOAD BOOKING FORM HERE<<
What's included:
11 nights accommodation

– (

in total- 4 different venues:-

All meals at Feynan Resort (breakfast, lunch, dinner)

All use of facilities whilst at Feynan resort

Breakfast meals at Movenpick Hotels (Petra and Dead Sea)

Daily guided meditation/contemplation, breathing, self inquiry, creative movement/asana at Feynan

Satsang/stories/ discussion on Vedic astrology, philosophy & Ayurveda from Drew Lawrence & Emily Reed

Evening gatherings including: fire ceremony, storytelling, singing

All GROUP transits to venues from 3

rd

to 13

th

INCLUSIVE

Transit back to Crowne Plaza hotel, Amman on 13

th

October

Accompanying local Guide for all days (EXCEPT 6 days at FEYNAN Eco Resort).
What's NOT included:
Flights to Amman, Jordan.

Travel to Crowne Plaza hotel from airport on arrival and departure.

Accommodation (if required) on night of 13

th

October onwards- end of retreat

Private guides- treks whilst at Feynan, Petra or Dead Sea

Lunch meals whilst at Movenpick Hotels Petra and Dead Sea ($30-45 USD supplement to be paid to hotel directly);

Dinner meals whilst at Movenpick Hotels Petra and Dead Sea ($40 USD supplement to be paid to the Hotel directly).

Massage/spa treatments at Feynan, Petra, Dead Sea

Privately arranged Vedic Astrology sessions with Drew Lawrence

Private arranged Ayurveda consultations with Emily Reed

Visas

Travel insurance-

please ensure you have your own travel insurance in the case of any emergency cancellation on your part.
TRAVEL:
International DIRECT flights to QUEEN ALIA INTERNATIONAL AIRPORT, JORDAN
           Coding: IATA: AMM, ICAO: OJAI)
           From London:
            5+ hour direct flights from LHR via British Airways and Royal Jordanian Airlines
Transfer from airport to Crowne Plaza, Amman: 
 Approximately a 30/45 minute car ride away; the hotel can arrange a transfer for you if pre-arranged.
Alternative options include:
Bus:
A Sariyah shuttle bus, which plies back and forth between Amman and the airport is a convenient and cost effective way to reach the airport, for more details click here.
Airport Taxi:
Offering speedy, secure, comfortable and reasonably-priced transport services to any location in Amman, the service is ideal for passengers who have not made any prior transportation arrangements upon their arrival. Taxi fares are fixed by law through the Jordan Transport Organization Council and the prices are displayed near the designated taxi park at the airpot's terminal exits.
OUTLINE ITINERARY:
Tuesday, 2nd October: Arrive into the capital city of Amman; overnight stay at Crowne Plaza, Amman.
Wednesday, 3rd -Tuesday 9th October:
Breakfast at the hotel and checkouts for a mid-morning 3 hour transfer in a private shuttle bus to the award-winning Feynan Ecolodge for our 6 night Yoga/meditation/conscious living retreat. 
"Wadi Feynan is an enchanting world of authentic Bedouin hospitality and natural beauty. Hailed as one of the best 25 eco lodges in the world by National Geographic Traveler Magazine, the award-winning, solar powered Feynan Ecolodge offers the most developed eco-experience in Jordan".

Tuesday 9th – Thursday 11th October:The Pilgrimage continues…. with ancient ruins and exploration in PETRA
The private shuttle bus will pick us up from Feynan in the late morning , arriving in Petra later in the afternoon where we will spend 2 nights at Movenpick Hotel PETRA.
This is time to explore the ancient sites and immerse yourself in the phenomenal history and vibration of the land. We will gather to meditate each day (optional) otherwise the time is yours to experience the magnitude of PETRA.
Thursday 11th -Saturday 13th October: The Pilgrimage continues….with SPA immersion at the DEAD SEA
A guided shuttle bus transfer will take us from Petra to Dead Sea where we will spend a further 2 nights at the Movenpick Hotel, Dead Sea. 
Like our time in Petra, you are also invited to use this time to explore the healing waters of the DEAD SEA- one of the oldest water sites on the planet. The healing potency of these waters is said to be prolific due to the high salt content and rich mineral deposits of the mud. We will gather to meditate each day as above- otherwise the time is yours to SPA the "Dead Sea" way; smother yourself in high mineral mud masks (literally from buckets on the shore of the water), take massage and treatments if you wish and/or rest.
October 13th- We all take the transfer bus back to Crowne Plaza, Amman.; Flights home or you're welcomed to extend your trip to spend a few more days absorbing the Arabian ambiance.
Your guides
EMILY REED:
Emily Reed: Retreat facilitator & Teacher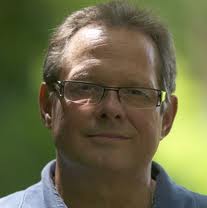 Drew Lawrence: Vedic Astrologer, Teacher & Sanskrit Editor
Private Jyotish/Vedic Astrology sessions to be booked here:
Serene Miqdadi: Logistics Co-ordinator
"Awaken to the adventure, hold nothing back…
…Your soul senses the world that awaits you"
John O'Donohue
What people say about Emily's Conscious Living retreats:
"I'm not sure where to start really… my cup of gratitude is overflowing. Firstly for guiding me to be more "conscious" and make better decisions that support my overall health and well being and second of all for holding the space for me (and all of us) during this retreat. It has been the most humbling and revealing experience I have ever had. Thank you for your steadfast guidance, thoughtful self inquiry, rituals and wicked sense of humour! The fact that you've been here making our well being a priority has been such a medicine in itself. I arrived for this retreat 10 days ago- feeling overworked and unwell on all fronts. I leave tomorrow feeling calm, well and so very happy. I really feel I have done some very necessary clearing and pressed the re-set button. I also feel I am aligning myself to an intention for 2018, that is –  to re-establish a healthier, more sustainable relationships with my body and mind through work, daily routine, food, relationships with loved ones and with myself".

(Charlotte, London)

"I've known Emily since 2012 when I first went to her Yoga and meditation class-from then onwards was hooked. Her authentic teaching comes from her personal belief, passion to support others in finding their own rhythm for better health and wellbeing on all levels. Her wisdom and knowledge shines through her. I now go to retreats where she holds the space for her groups to heal, recharge and feel whole through offering ancient wisdoms for every day well being and modern day lifestyles.These are always set in the back drop of peaceful, natural spaces."

(Sue, London)

"I had never been on a retreat longer then a weekend before, so didn't really know what to expect. Everything about the experience was exactly what I needed. The yoga was not just about being on the mat, it was about the whole experience. Community, connection and plenty of space to be with yourself and allow the tensions of day to day life to release…"

(Danielle, London)